Yes, They Think We Are Great!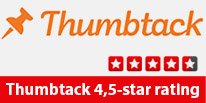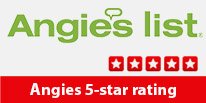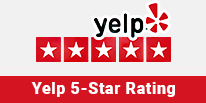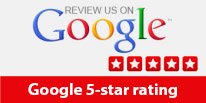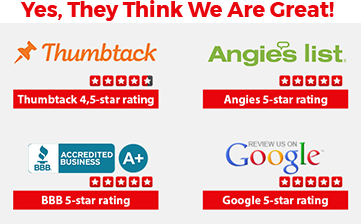 Amana Appliance Repair Richmond
Is your Amana appliance giving you trouble? Look no further! Qualified Appliances Repair Command Inc. is your trusted source for reliable Amana appliance repair in Richmond. With our team of experienced technicians and commitment to customer satisfaction, we are here to ensure that your Amana appliances are up and running in no time.
Common Amana Appliance Problems
Amana appliances are known for their durability and performance, but even the best appliances can encounter issues over time. Here are some of the most common problems our customers face with their Amana appliances:
Temperature Fluctuations: Your Amana refrigerator may not be maintaining the desired temperature, causing your food to spoil.
Dishwasher Not Cleaning Properly: If your Amana dishwasher is leaving dishes dirty or not properly dispensing detergent, it can be frustrating.
Washer Leaking: A leaking Amana washer can lead to water damage in your laundry area and affect the performance of the appliance.
Dryer Not Heating: If your Amana dryer is not producing heat, it can prolong the drying time and leave your clothes damp.
Range Burner Ignition Issues: Ignition problems with your Amana range can make cooking a hassle, preventing you from preparing meals efficiently.
These are just a few examples of the issues you may encounter with your Amana appliances. Regardless of the problem, our skilled technicians are equipped to diagnose and repair them promptly.
Our Amana Appliance Repair Services
At Qualified Appliances Repair Command Inc., we specialize in providing comprehensive Amana appliance repair services. Our goal is to restore the functionality of your appliances and extend their lifespan. Here are some of the services we offer:
Amana Refrigerator Repair: We can diagnose and fix issues with temperature control, cooling problems, leaks, and more.
Amana Dishwasher Repair: Our technicians are skilled in resolving dishwasher cleaning issues, drainage problems, and any other dishwasher malfunctions.
Amana Washer Repair: From leaks and clogs to agitation problems, we have the expertise to get your Amana washer back in working order.
Amana Dryer Repair: Whether your dryer is not heating, experiencing excessive noise, or facing other issues, we can provide the necessary repairs.
Amana Range Repair: If your Amana range burners won't ignite or you're experiencing temperature control problems, we can help.
Our Amana appliance repair pros are trained to work with precision and use the latest tools and techniques to ensure efficient and long-lasting repairs. We are an authorized repair service for Amana appliances, meaning we adhere to the highest standards set by the manufacturer.
When it comes to Amana appliance repair, you want a reliable and skilled technician to get the job done right. At Qualified Appliances Repair Command Inc., we have a team of experienced technicians who specialize in Amana appliance repair in Richmond. Here's why you should choose us:
Expertise: Our technicians have in-depth knowledge of Amana appliances and are trained to diagnose and repair a wide range of issues.
Prompt Service: We understand that appliance breakdowns can disrupt your daily routine. That's why we provide timely and efficient service to get your Amana appliance back up and running as quickly as possible.
Quality Repairs: We use only high-quality parts for Amana appliance repairs to ensure the longevity and reliability of our work. You can trust that your appliance will be restored to its optimal condition.
Customer Satisfaction: Your satisfaction is our top priority. We strive to provide exceptional customer service, addressing your concerns and providing transparent communication throughout the repair process.
Whether you need an Amana stove repairman, Amana dishwasher repair, Amana washer repair, Amana refrigerator repair, Amana dryer repair, or any other Amana appliance service, we've got you covered. Our technicians are equipped with the necessary tools and expertise to handle all your Amana appliance repair needs.
Here's an example to illustrate our commitment to excellence:
Let's say you're experiencing temperature fluctuations in your Amana refrigerator. Our technician will thoroughly inspect the appliance, checking components such as the thermostat, compressor, and defrost system. They will identify the root cause of the problem, which could be a faulty temperature sensor. Our technician will then replace the sensor with a high-quality, compatible part. Afterward, they will test the refrigerator to ensure that it maintains the desired temperature consistently.
In addition to repairing the immediate issue, our technician will provide you with helpful tips to prevent future problems and maximize the performance of your Amana appliance.
When you choose Qualified Appliances Repair Command Inc. for your Amana appliance repair in Richmond, you can trust that you're getting the best service available. Don't let a malfunctioning Amana appliance disrupt your daily life. Contact us today or through our website to schedule an appointment with our reliable Amana appliance repair service.