Yes, They Think We Are Great!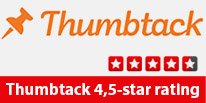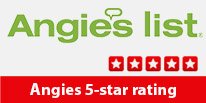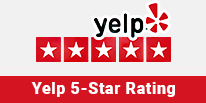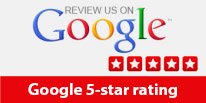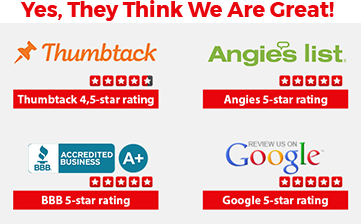 Asko Appliance Repair Richmond
Are you in need of reliable Asko appliance repair in Richmond? Look no further! Qualified Appliances Repair Command Inc. is your trusted source for top-notch Asko appliance repair services. Our team of skilled technicians is here to ensure that your Asko appliances are functioning at their best.
Common Asko Appliance Problems
Asko appliances are known for their durability and high-quality performance. However, like any appliance, they can encounter issues over time. Here are some common problems you may face with your Asko appliances:
Temperature Control Issues: Your Asko refrigerator may struggle to maintain the desired temperature, leading to food spoilage.
Dishwasher Not Draining Properly: If your Asko dishwasher is leaving standing water or not draining correctly, it can impact its cleaning efficiency.
Washer Not Spinning: A malfunctioning Asko washer may have trouble spinning, leaving your clothes wet and requiring additional drying time.
Refrigerator Leaking: A leaking Asko refrigerator can cause water damage and affect the overall performance of the appliance.
Dryer Not Heating: If your Asko dryer is not producing heat, it can extend drying time and leave your clothes damp.
These are just a few examples of the problems you may encounter with your Asko appliances. Rest assured, our skilled technicians have the expertise to diagnose and repair them efficiently.
Our Asko Appliance Repair Services
At Qualified Appliances Repair Command Inc., we offer comprehensive Asko appliance repair services to address all your needs. Our goal is to restore the functionality of your appliances and provide long-lasting solutions. Here are some of the services we provide:
Asko Refrigerator Repair: We can diagnose and resolve issues with temperature control, cooling problems, leaks, and more.
Asko Dishwasher Repair: Our technicians specialize in fixing dishwasher draining issues, cleaning efficiency problems, and any other dishwasher malfunctions.
Asko Washer Repair: From spin cycle problems to water leakage, we have the expertise to repair your Asko washer efficiently.
Asko Dryer Repair: If your Asko dryer is not heating, making unusual noises, or experiencing other issues, we can provide the necessary repairs.
Asko Range Repair: Our technicians are skilled in diagnosing and fixing issues with Asko ranges, including burner ignition problems and temperature control malfunctions.
Our Asko appliance repair pros are trained to deliver exceptional service. We use advanced tools and genuine parts to ensure the highest quality repairs. As an authorized repair service, we strictly adhere to the manufacturer's standards to maintain the integrity of your Asko appliances.
When it comes to Asko appliance repair, you need a trusted repairman who can get your appliances back in working order. At Qualified Appliances Repair Command Inc., we have skilled technicians who specialize in Asko appliance repair in Richmond. Here's why you should choose us:
Expert Technicians: Our technicians have extensive knowledge and experience in repairing Asko appliances. They stay updated with the latest industry trends and techniques to provide reliable repairs.
Prompt Service: We understand the inconvenience of a malfunctioning appliance. That's why we prioritize prompt service, aiming to resolve your Asko appliance issues as quickly as possible.
Quality Repairs: We use genuine parts and follow industry best practices to ensure high-quality repairs. Our goal is to restore your Asko appliances to their optimal performance.
Customer Satisfaction: Your satisfaction is our utmost priority. We strive to provide exceptional customer service, addressing your concerns and ensuring a smooth repair process from start to finish.
Let's take a closer look at the process of an Asko appliance repair:
Imagine you have an Asko dishwasher that is not draining properly. Our technician will carefully inspect the dishwasher, checking components such as the drain pump, drain hose, and filters. They will identify the cause of the drainage issue, which could be a clogged filter or a malfunctioning drain pump. Our technician will then clean or replace the affected parts as needed. They will conduct thorough testing to ensure that the dishwasher is draining effectively before completing the repair.
In addition to repairing the immediate problem, our technician will provide you with valuable maintenance tips to prevent future issues and extend the lifespan of your Asko appliances.
When you choose Qualified Appliances Repair Command Inc. for your Asko appliance repair needs, you can trust that you're getting reliable service. Don't let a malfunctioning Asko appliance disrupt your daily life. Contact us today or through our website to schedule an appointment with our skilled Asko appliance repair technician.
Let us handle your Asko appliance repairs in Richmond, and we'll ensure that your appliances are functioning optimally once again.