Yes, They Think We Are Great!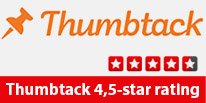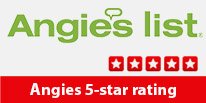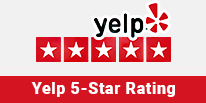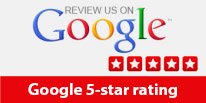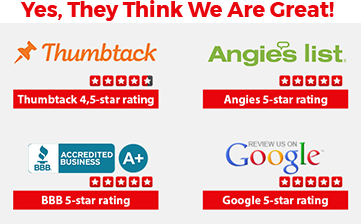 Hotpoint Appliance Repair Richmond
Welcome to Qualified Appliances Repair Command Inc., your trusted destination for reliable Hotpoint appliance repair in Richmond. Our team of skilled technicians is dedicated to providing top-notch service to ensure your Hotpoint appliances are running smoothly. Whether you need Hotpoint stove repair, dishwasher repair, washer repair, refrigerator repair, dryer repair, or range repair, we have the expertise to handle it all.
Why Choose Us?
Experienced Technicians: Our team consists of highly trained and experienced technicians who specialize in Hotpoint appliance repair. They possess extensive knowledge of the latest Hotpoint models and utilize advanced diagnostic tools to identify and resolve any issues.
Authorized Repair Service: We are an authorized repair service for Hotpoint appliances, ensuring that we follow manufacturer-approved repair procedures and use genuine Hotpoint parts for replacements. This guarantees the longevity and optimal performance of your appliances.
Prompt Response: We understand the importance of having fully functional appliances in your daily life. That's why we offer quick response times and flexible appointment scheduling to minimize any inconvenience caused by malfunctioning Hotpoint appliances.
Comprehensive Repairs: Our Hotpoint appliance repair service covers a wide range of common problems. From addressing faulty heating elements in your stove to resolving leaks in your dishwasher or refrigerator, we have the expertise to tackle diverse issues.
Customer Satisfaction: Your satisfaction is our priority. We strive to deliver exceptional service that not only fixes your appliances but also leaves you with peace of mind. Our friendly technicians will explain the problem and the repair process in clear terms, ensuring you're always well-informed.
Common Hotpoint Appliance Problems
Hotpoint appliances are known for their quality and reliability, but even the best appliances can experience issues over time. Here are some common problems you might encounter:
1. Stove Burner Failure
If one or more burners on your Hotpoint stove are not heating properly or not working at all, it could be due to a faulty burner element, a damaged control switch, or a malfunctioning igniter. Our skilled technicians can diagnose the issue and provide the necessary repairs or replacements to ensure your stove functions flawlessly.
2. Dishwasher Water Leakage
Discovering water leakage from your Hotpoint dishwasher can be concerning. Leaks can occur due to damaged door gaskets, clogged drain hoses, or faulty water inlet valves. Our technicians will thoroughly inspect your dishwasher, identify the source of the leak, and perform the necessary repairs to prevent further water damage.
3. Refrigerator Cooling Issues
If your Hotpoint refrigerator is not maintaining the desired temperature, it can lead to spoiled food and inconvenience. Cooling problems can be caused by a malfunctioning thermostat, a faulty compressor, or a blocked condenser coil. Our experts will conduct a comprehensive diagnosis, identify the root cause of the cooling problem, and provide the necessary repairs to restore optimal cooling performance.
Examples of Our Services
At Qualified Appliances Repair Command Inc., we offer a comprehensive range of Hotpoint appliance repair services:
Replacing faulty burner elements and control switches in Hotpoint stoves
Repairing control panels and sensors in Hotpoint dishwashers
Fixing water leakage by replacing damaged door gaskets and unclogging drain hoses in Hotpoint dishwashers
Repairing faulty thermostats and compressors in Hotpoint refrigerators
Clearing blocked condenser coils and replacing fans in Hotpoint refrigerators
Addressing motor and belt issues in Hotpoint washers and dryers
Resolving heating element and control problems in Hotpoint ranges
These are just a few examples of the services we provide. Our technicians are well-versed in handling any Hotpoint appliance repair needs you may have, ensuring that your appliances are restored to optimal functionality.
When you choose Qualified Appliances Repair Command Inc., you can expect reliable service, attention to detail, and competitive pricing. We value your time and strive to minimize any disruption caused by appliance breakdowns.
Contact Us Today
If you're in need of professional Hotpoint appliance repair in Richmond, don't hesitate to contact our skilled technicians. Simply give us a call to schedule an appointment or to discuss your appliance issues. Our team will promptly respond to your needs and provide the best solution to get your Hotpoint appliances up and running again.
Remember, when it comes to Hotpoint appliance repair, trust the experts at Qualified Appliances Repair Command Inc. We are your reliable partner for all your Hotpoint appliance service needs in Richmond!