Yes, They Think We Are Great!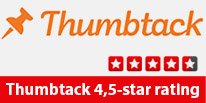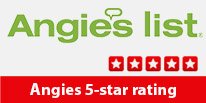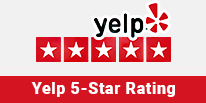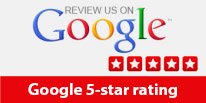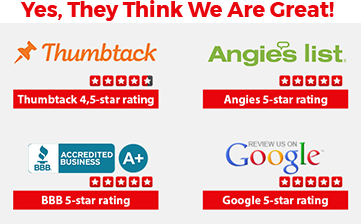 Siemens Appliance Repair Richmond
Welcome to Qualified Appliances Repair Command Inc., your trusted source for professional Siemens appliance repair services in Richmond. If you're experiencing issues with your Siemens appliances, our team of skilled technicians is here to provide reliable and efficient solutions. With our authorized repair service, you can have peace of mind knowing that your Siemens appliances are in capable hands.
Why Choose Our Siemens Appliance Repair Service?
Experienced Technicians: Our team of experienced technicians specializes in Siemens appliance repair. They have extensive knowledge and undergo regular training to stay updated with the latest repair techniques and technologies.
Prompt Service: We understand the importance of a properly functioning appliance in your daily life. Our goal is to provide prompt service, aiming to resolve your appliance issues as quickly as possible.
Quality Repairs: We pride ourselves on delivering high-quality repairs for your Siemens appliances. Our technicians use genuine Siemens parts to ensure optimal performance and durability.
Wide Range of Repairs: Whether it's a Siemens stove, dishwasher, washer, refrigerator, dryer, or range, our experts have the expertise to handle a variety of appliance repairs.
Convenient Scheduling: We offer flexible appointment scheduling to accommodate your busy schedule. Simply give us a call or contact us online, and we'll find a time that works best for you.
Common Problems with Siemens Appliances
Siemens appliances, like any other appliances, can encounter various issues over time. Here are some common problems you may encounter:
Siemens Stove Repair
If your Siemens stove is not heating up or experiencing temperature inconsistencies, our skilled repairman can diagnose and fix the issue efficiently. Whether it's a faulty heating element, igniter, or control panel, we'll restore your Siemens stove to its full functionality.
Siemens Dishwasher Repair
Is your Siemens dishwasher not cleaning dishes properly or not draining correctly? Our technicians specialize in Siemens dishwasher repairs. From unclogging spray arms to replacing defective pumps or motors, we'll ensure your dishwasher operates flawlessly again.
Siemens Washer Repair
If your Siemens washer is leaking, not spinning, or producing unusual noises, our experienced technicians can diagnose and repair various washer problems. Whether it's a faulty belt, pump, or electrical issue, we'll get your Siemens washer back to its optimal performance.
Siemens Refrigerator Repair
A malfunctioning Siemens refrigerator can be a major inconvenience. If your fridge is not cooling, making strange noises, or experiencing ice buildup, our experts can help. We'll identify the underlying cause and provide effective solutions to restore your refrigerator's optimal performance.
Siemens Dryer Repair
Having trouble with your Siemens dryer not drying clothes or not turning on? Our skilled technicians specialize in Siemens dryer repairs. Whether it's a faulty heating element, motor, or control board, we'll ensure your dryer functions efficiently, getting your laundry routine back on track.
Siemens Range Repair
If your Siemens range is not heating evenly or displaying error codes, our technicians can diagnose and fix the issue. From repairing faulty burners and control panels to addressing electrical problems, we'll make sure your Siemens range operates safely and efficiently.
Don't let appliance issues disrupt your daily life. Contact Qualified Appliances Repair Command Inc. today for the best Siemens appliance repair service in Richmond. Our dedicated team is ready to provide the necessary solutions to get your Siemens appliances up and running smoothly again.
When you contact us, our friendly customer service representatives will assist you in scheduling an appointment with our Siemens appliance repair pros. They'll work with you to find a convenient time for our technicians to visit your home and assess the appliance issues you're facing.
At Qualified Appliances Repair Command Inc., we take pride in delivering exceptional service and customer satisfaction. Our skilled technicians are equipped with the knowledge and tools to handle any Siemens appliance repair with precision and efficiency.
When it comes to Siemens appliance repair in Richmond, we believe in offering not just quick fixes but long-term solutions. Our focus is on identifying the underlying causes of the problems and addressing them effectively to ensure your Siemens appliances perform optimally for years to come.
So, why tolerate malfunctioning appliances when you can rely on the best Siemens appliance repair service in Richmond? Contact Qualified Appliances Repair Command Inc. today, and let us take care of your Siemens appliance repair needs. Trust us to provide you with top-notch service and restore the functionality of your Siemens appliances.